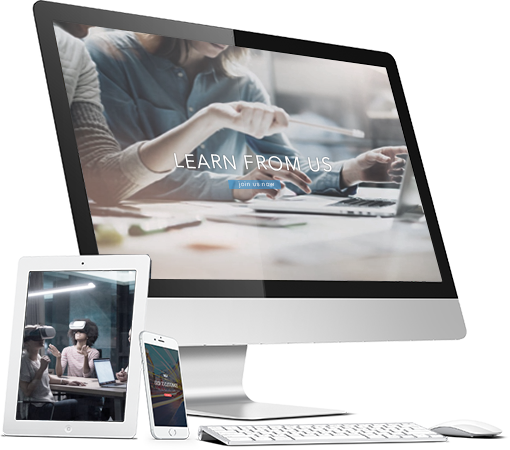 LEARN HOW TO CREATE AND MANAGE YOUR OWN WEBSITE
In partnership with Digital Jungle Tulum, learn from our teacher best practices to enhance your workflow & develop your project.
Gain greater autonomy and grow a successful digital business.
9 days presential web trainings to dive into the integration of today's tools while building and branding your own digital services.
Enter the form & Apply with your project now
9 DAYS START TO FINISH
To Get Things Done

TULUM DIGITAL JUNGLE

Monthly session
We take each project individually and dive our focus on your workflow.
9 days teaching you how to build and manage your own website.
Limited to 5 people / project

Our goal is simple. Skill yourself to bring your digital business to the next level.
Step by step schedule in a vibrant co-working space to help you develop the best insights, focus and connections.
30 hours intensive in a private conference room with stunning jungle view.
Discover the magic of Tulum digital community and inspire yourself with creative flows.
#DigitalJungle #ProjectIncubator #WebTrainings #Tulum

What's the content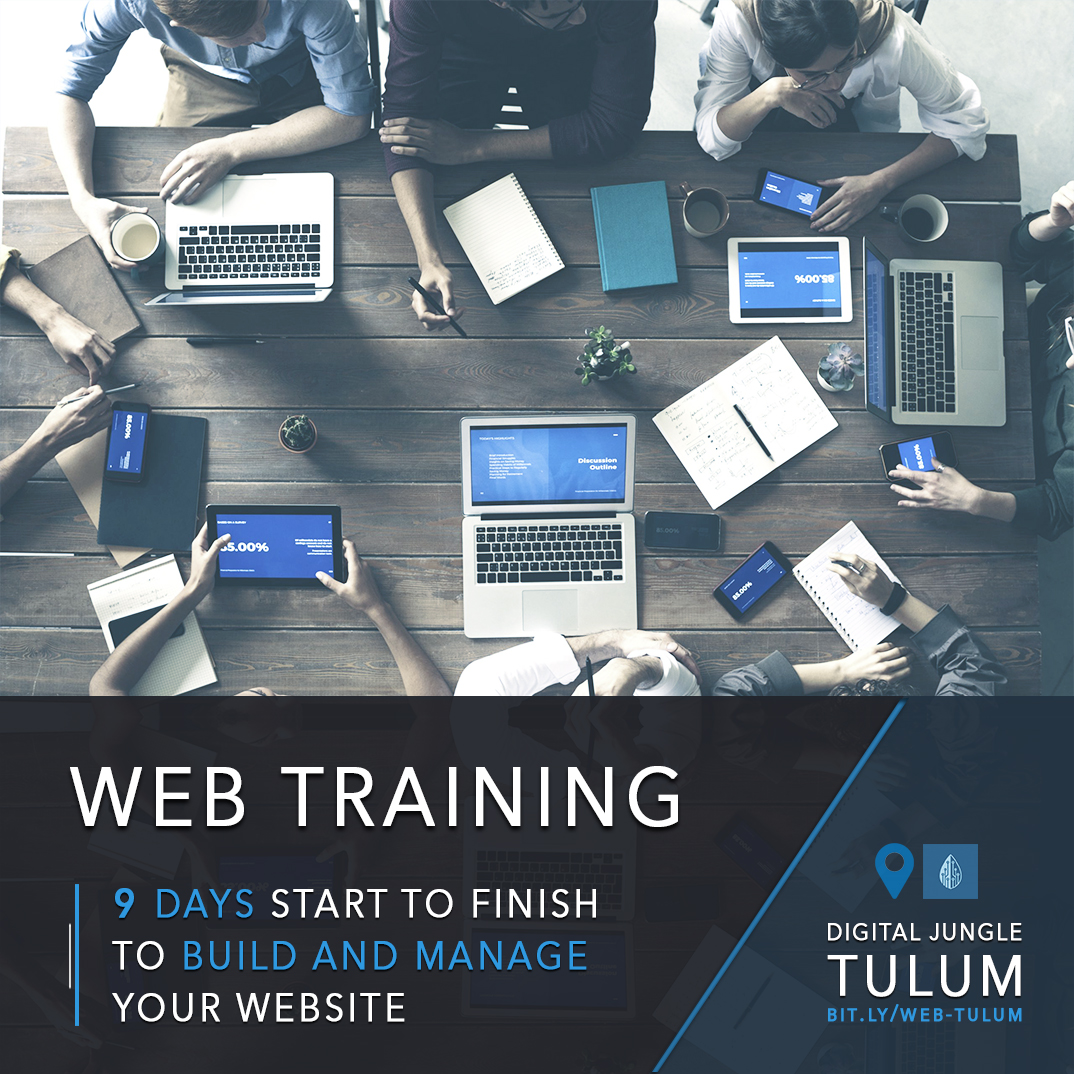 We do believe in the knowledge of using the right set of tools and methodology to gain better clarity, abilities and productivity.
Our trainings are made to teach you all the magic & easy tricks to support your own needs.
Here's What You will Learn to Do

In Application

To Your Project
Technical & Digital environments
From your hosting configurations to your domains management and email setups. We teach you how to handle all the interfaces and accounts you'll have to use.
Branding & Contents
Benchmark studies, brainstorms and mood boards to build your content and identity. We put in shape your ideas and concepts thru imaging, wording and titling SEO.
Tools & Utilities
A clear understanding of the tools needed to perform your own web services. We cover how to create a wordpress instalation with specific theme and sets of plugins.
Functiunalities & Management
You learn how to maximise and optimise the use of your chosen site functionnalities in order to operate a perfect management of your interfaces and further updates.
Design & Structures
Elaborate your graphic design and create your own visual universe. We make the link between the look & the feel while getting into the structure of your components.
Global strategy & Marketing
From using statistics to performing Ads campaigns, understand how to monitor your impact and presence, gaining awareness among all the possible leverages boosts.
CONSCIOUS
CO

WORKING

SET UP
Better work is done in a fertile and inspiring environment.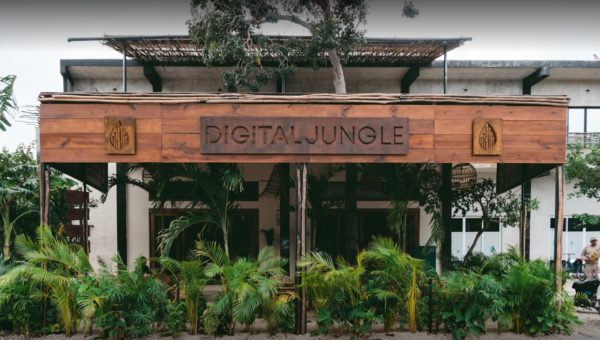 Digital Jungle
Digital Jungle, the sanctuary of work, community, networking and life in Tulum.
A new-generation co-working hub for expats and travelers with all the necessities for a stress-free and streamlined workspace.
Inspiring Tulum
Tulum as a chosen place to magnetize visions and dreams among the international community.
Is not only home to great beaches, but has lush jungles, Mayan ruins, cenotes, gorgeous lagoons and upscale nightlife.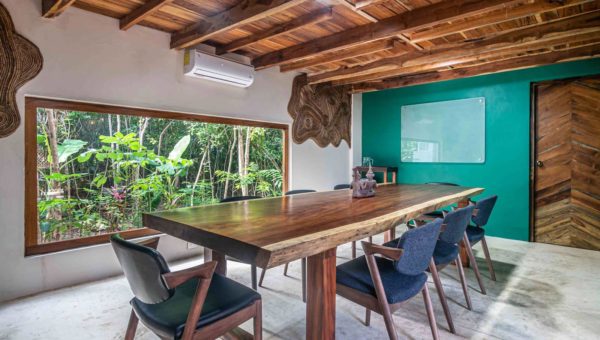 Working Space
Private conference room for our 30h classroom with a stunning jungle view.
Different co-working spaces at disposal to make the best of your journey after the sessions. Stay focus & connected.
FEBRUARY 2022
24/02 > 04/03
registration closed
MARCH 2022
17/03 > 25/03
registration closed
APRIL 2022
21/04 > 29/04
registration closed
MAY 2022
05/05 > 12/05
registration closed
WEB TRAININGS TULUM
2200 USD
9 DAYS START TO FINISH
Personalized Web Training
1 Functional Website
30 Hours dedicated classes
1 to 1 sessions
Co-working spaces
Course documentation
Divi Builder life time license
Drinks & Fruits
Spread time schedule
EYA CONCEPT is a Communication and Multimedia management agency driven by a team of talented graphic artists and designers.
Based on a concept of services, EYA offers you to go further in this approach and to consolidate your vision using high-performance technical tools.
The WEB TRAININGS are provided by Avy, our main Director & Webmaster.
After more than 10 years creating websites and supporting client growth, Avy is now here to teach you all the Tricks & Tips to become autonoumos in the digital clouds.
Efficiency, clarity, speed are the key words of this dynamic and innovative structure, bringing you a solution corresponding exactly to the realities of the market.
Creating a space to exchange and learn Digital skills.
A digital incubator designed to engage full resources of knowledge and transmission between teachers and students.
We believe in a real working group of people, connected to tools and time to develop great ideas and get things done.
A conscious office to bring a new sense of awareness around digital nomad life and a healthy entrepreneurship workflows.
As every business is different, we guess your project might have really specific needs. Once we examine together if this training feets your project we will proceed to your registration as describe here :
1. You are invited to fill up our "Project Fromular" for us to know more about you and your project.
2. We set up a call / physical meeting to double check everything with you and prepare you with the training requirements.
3. You secure you spot at the next training with a 700€ deposit.
4. We meet in Tulum Digital Jungle to start your 9 days training (with balance payment upfront)
WEB TRAININGS TULUM
9 DAYS START TO FINISH
Personalized Web Training
1 Functional Website
30 Hours dedicated classes
1 to 1 sessions
Co-working spaces
Course documentation
Divi Builder life time license
Drinks & Fruits
Spread time schedule
Thu –  10h to 14h
Fri – 14h to 18h
Sat – 14h to 18h
Sun – OFF
Mon – 10h to 14h30
Tue – 14h to 18h30
Wed – OFF
Thu – 10h to 14h30
Fri – 10h to 14h30
We encourage & recommend you to take + 2 hours/daily outside of this schedule. Some homework has to be done in order to complete the content creation during the 9 days (7 days at Digital Jungle)